Diamond Mountain Products
In 1985, BBB&T purchased Diamond Mountain Products, Inc. of Frenchtown, MT. This purchase began the concrete materials premix bagging business that serves Montana, Idaho and Wyoming.
Long Term Stability: This is determined by properly mixing cement with sand and aggregates.
Larger Aggregates Secure Benefits: This doubles the strength yielding a 4500 psi
Long Term Endurance: High Grade Cement bonding with sand and one inch minus rock, doubles the psi strength,  increases the long term endurance so it does not break apart, but stays secure
A Reinforced Poly Bag Advantage: Reinforced double bagging system uses a tougher outer bag and a 2nd water proof bag of precisely weighed cement to provide a product that can be stored outside with out preset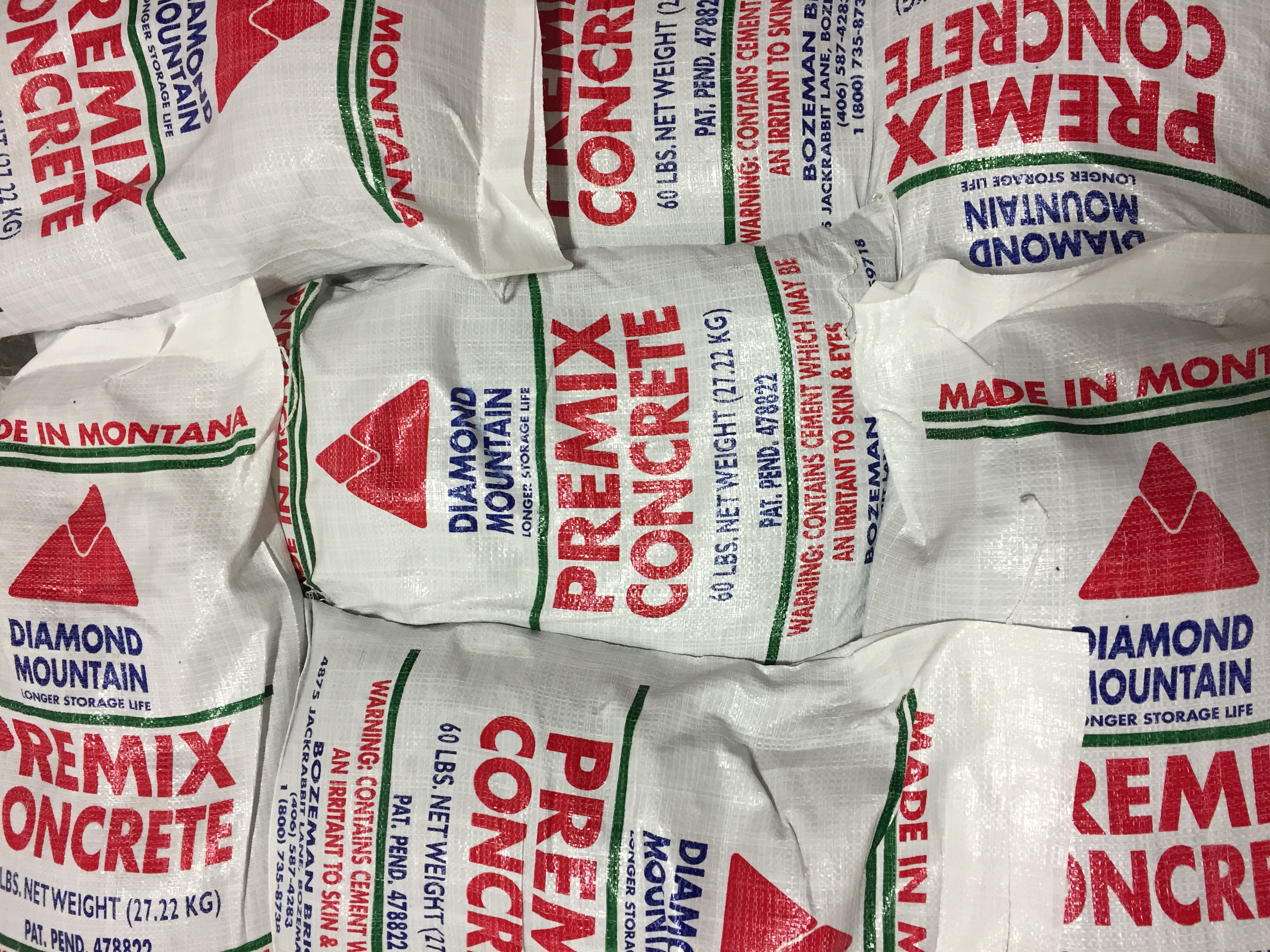 Premix Mixing Guide
Suggested guidelines when mixing Diamond Mountain products
for most concrete or masonry applications.